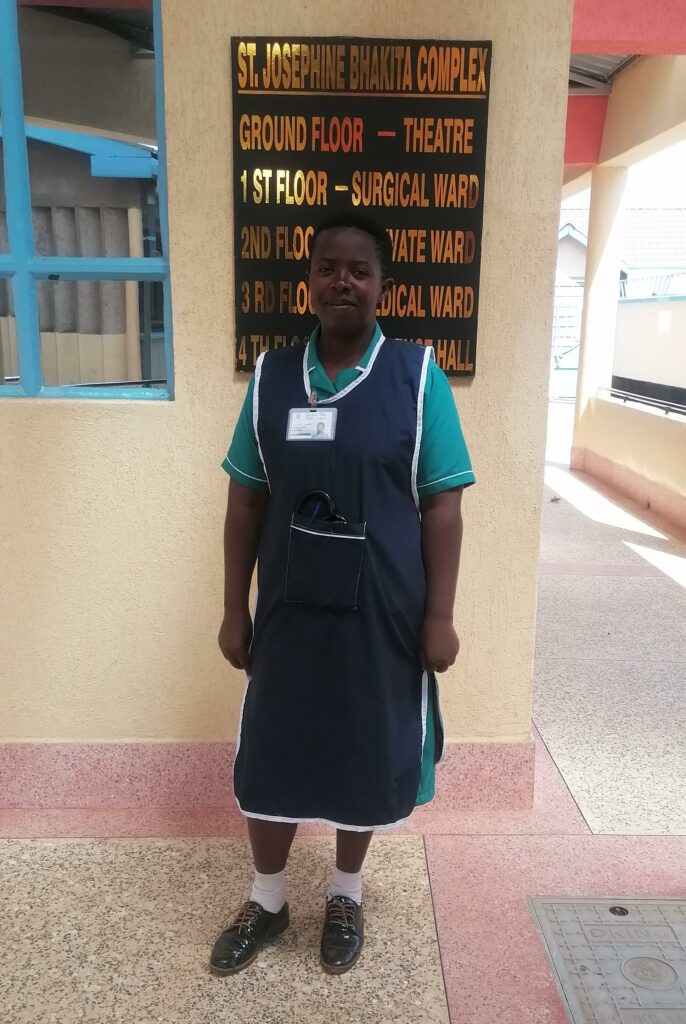 Last September, Elizabeth started on her journey pursuing a diploma in nursing, which upon completion would quality her to work as a clinical nurse, community nurse, as well as a midwife. She has now finished her first block, and is moving on to the next: ward orientation!
The school allowed her to bring her children along, which they do not normally allow. They gave her a small house from the staff quarters, which is big enough for her, her children, and a caretaker for when she is at work. "It is a friendly environment for the kids, with enough grounds to play and lots of other children," she says. "My son's school is close to the hospital so he does not need to travel far to school."
Also outside of work and housework, we are happy to hear that Elizabeth is finding her way around this new location and is taking on additional interests! "The institution is a Catholic institution. We have Mass at 06.30 am daily, and it is a must attend. I am also a member of the school choir which I normally enjoy."
At the end of December, she was finished with all 16 exams of the first block. She finished with a grand average of 65! Congratulations, Elizabeth, and all the best in the next block!