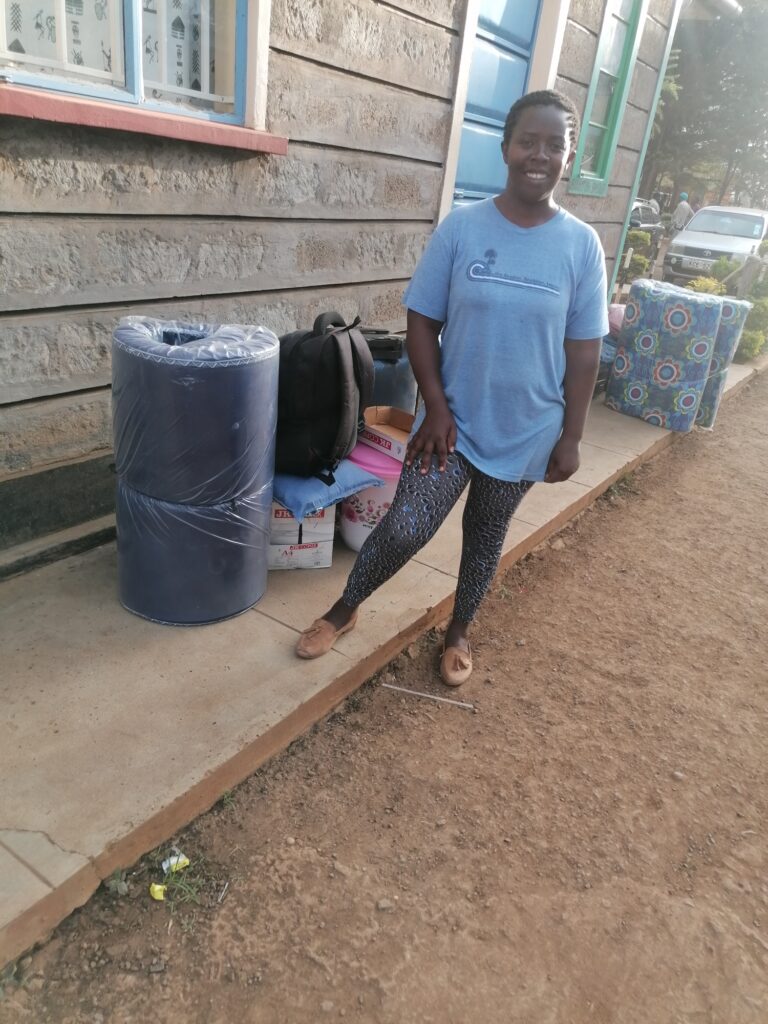 Elizabeth, Maryosa's most recent recipient of school support, just moved into her new accommodation near the Our Lady of Lourdes Mwea Hospital, where she will study for a Diploma in Nursing!
Elizabeth has previously finished secondary school as well as additional studies in college, but the work she was most experienced in is difficult to find in her home country of Kenya. After an attempt to help support her family as a self-employed small business owner, she decided to further her studies in the area of health and nursing. She had previously already taken some courses in that direction, but will now, with Maryosa's help, aim to obtain a full Diploma.
Elizabeth has found some financial assistance in her own community to help her relocate, and to help her with the everyday requirements of life as a studying mother. This clear sign of commitment makes Maryosa all the more proud to fund her tuition fees. Elizabeth, welcome aboard, and we wish you a wonderful journey to a bright future!
The Diploma in Nursing at the OLL Mwea School of Nursing regularly takes three years to complete.